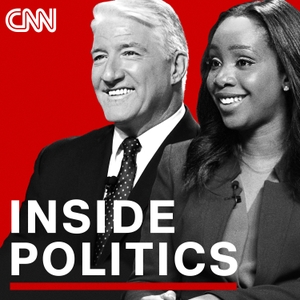 Thursday, November 7, 2019: Pence Aide Who Heard Trump's July 25 Testifies
11.07.2019 - By Inside Politics
A crack in the White House impeachment wall: An aide to Vice President Pence who was central to Ukraine policy honors a subpoena and is testifying on Capitol Hill this hour.
Plus, Bernie Sanders looks to make a 2020 move: A new immigration plan today, and clear strategy on health care: Keep the peace with Elizabeth Warren, but poke Joe Biden.
And, we answer some of the impeachment questions submitted by viewers on Twitter.
Today's Panel: Seung Min Kim with The Washington Post, Olivier Knox with SiriusXM, POLITICO's Laura Barrón-López, and Margaret Talev with Axios
Also on the program: CNN's Kaitlan Collins, Evan Pérez, Manu Raju, Jeff Zeleny, and Shimon Prokupecz
See omnystudio.com/policies/listener for privacy information.