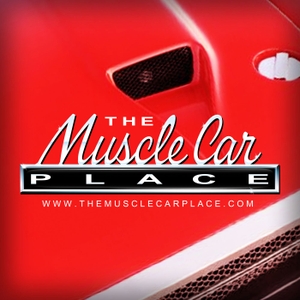 TMCP #400{We Made it to 400! Celebration Show with Jeff Allison of Allison Custom
07.19.2019 - By The MuscleCar Place
This weeks show features the return of Jeff Allison, Owner and operator of Allison Customs, Airline Pilot, and You Tube sensation. I asked Jeff to be on the show as a fitting tribute as to how far the show (and Jeff) have come in the last 400 episodes. Back in episode 72 (Feb 2011) I announced that the Chevelle was going to be built and that Jeff had offered to build it for me. Since then it has not only been an amazing experience with the car but a fun journey with a great friend. 
For a long time Jeff Allison ran a construction company as his main source of income and flew airplanes as a side business and had dreams of owning a hot rod shop. Jeff eventually moved up to captain and dropped building houses but now had time to work on cars as the side job. He said that eventually he wants to retire from flying and go full time in the custom business. The automotive jobs he takes are never rush jobs and the customers understand that it may take awhile since this is not the main source of income.
Jeff Allison, Scott Bowers, Rob Kibbe, in the Ron Francis Booth
As a car enthusiast, Jeff liked to fill his down time with automotive information and The Muscle Car Place became one of his main sources of entertainment. In January of 2011 Jeff offered to help bring my Chevelle dreams to life and so began a great friendship. The build was featured start to finish on The Muscle Car Place and over the next four years it went from mostly rust to a stunning SEMA show car that attracted attention for TMCP and Allison Customs as well as Ron Francis Wiring who hosted the car in their booth. Today I use the Chevelle as intended as an autocross car and it attracts attention where ever I drive it.