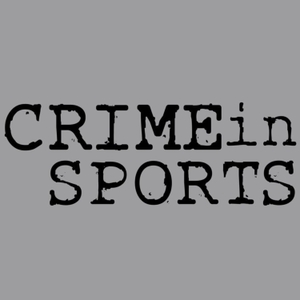 #169 - Trouble Keeps Bubbling Up - The Photogenicness of Todd Carney
07.16.2019 - By Crime in Sports
This week, we look at a man who keeps dousing his own dreams... and not with water. He played for big time teams since he was a child, but never quite learned how to stay out of trouble. Alcohol is the main source of his issues, and he sure knows how to put on a show! Whether it's running from the police, getting banned from being in an entire city, or having some very unfortunate pictures make the social media rounds, this man never disappoints!!
Refuse to quit drinking to excess, deny anything not caught in picture form, and be the grossest guy at the urinal with Todd Carney!!
Get your tickets to Crime In Sports LIVE in Phoenix, on October 19... https://phxevents.cblive.com/shows/106416
Check us out, every Tuesday!
We will continue to bring you the biggest idiots in sports history!! 
Hosted by James Pietragallo & Jimmie Whisman 
Donate at... patreon.com/crimeinsports or with paypal.com using our email: [email protected] 
Get all the CIS & STM merch at crimeinsports.threadless.com 
Go to shutupandgivememurder.com for all things CIS & STM!! 
Contact us on... twitter.com/crimeinsports 
facebook.com/Crimeinsports 
instagram.com/smalltownmurder
See omnystudio.com/policies/listener for privacy information.