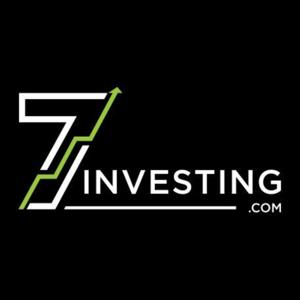 The recent market volatility has led several investors to consider other options. One alternative approach that's gaining attention is 'short selling', where investors bet against individual stocks or even broader market indices. Short sellers are taking the opposite side of the coin, financially benefitting when stocks or indices decline in value.
7investing's approach is and always will be long-term, buy-and-hold investing. But even so, we think there's value in understanding what short selling means and how it takes place. Are there specific signs that companies show which tend to attract the attention of short-sellers? Are there specific risks that short-selling entails that investors should be aware of? How do short sellers actually set up their trades and make money? And are there pockets of the market that tend to attract a significant amount of attention from those who are selling short?
To help us answer those questions, we've brought in an expert. Evan Niu is a financial analyst with ORTEX, which is a financial analytics platform for investors. One of the key metrics that Evan and ORTEX reports is a company's short interest, which is often quite difficult to calculate or to find publicly.
In an exclusive interview with 7investing CEO Simon Erickson, Evan describes what it means when investors 'go short' a stock. He defines technical terminology such as short interest and free float and explains what happens during a short squeeze. Evan and Simon discuss how several of these metrics could be useful for investors, even those interested in establishing long-term positions.
In the final segment, Evan and Simon dig in to the electric vehicle industry. Due to its capital-intensive nature and its fast pace of innovation, there are several EV companies who carry a high short interest. The two take a closer look specifically at Tesla, Lucid Group, Nikola, and Fisker and discuss whether there are opportunities in this space for investors.
Investors who are interested in ORTEX can register for a free account with limited data access here: https://app.ortex.com/register
Publicly-traded companies mentioned in this interview include Fisker, Lucid Group, Nikola Corporation, and Tesla. 7investing's advisors or its guests may have positions in the companies mentioned.
Welcome to 7investing. We are here to empower you to invest in your future! We publish our 7 best ideas in the stock market to our subscribers for just $49 per month or $399 per year.
Start your journey toward's financial independence: https://www.7investing.com/subscribe
Stop by our website to level-up your investing education: https://www.7investing.com
Join the 7investing Community Forum: https://discord.gg/6YvazDf9sw
Follow us:
► https://www.facebook.com/7investing
► https://twitter.com/7investing
► https://instagram.com/7investing
---
Send in a voice message: https://anchor.fm/7investing/message