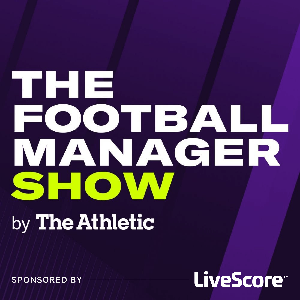 In this episode, Iain Macintosh unveils the shiny new Football Manager show!
Speaking of shiny and new, CJ Ramson takes us through all you need to know when it comes to tactics in the fully fledged FM 22. 
JJ Bull takes us on a tour of Aberdeen in the first destination for More Than A Score. 
Amita Winehouse from The Athletic is the debut guest in our new feature What Did You Learn?
The Athletic's Holly Percival tells us why we should all give Valorant a go in What Else Do You Play? 
Plus your letters ask about the best open-top bus parades in Europe, what the hell you do with Southend Utd and how best to organise training.