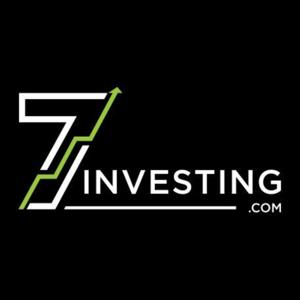 We are very excited to welcome Luke Hallard as our newest 7investing lead advisor!
Luke has a degree in Computer Science from the University of Wales, Aberystwyth. His first role was as a software engineer in the team developing the air-traffic control system that still manages all UK and transatlantic airspace. He transitioned from technology to finance in 1996, joining HSBC James Capel Investment Bank, and in 2021 retired from a 25-year career as a Programme Director leading organizational change. Luke's knowledge of conduct, financial crime risk, data privacy, sanctions screening, anti-money laundering, and payments transparency is happily fading into a hazy memory of bureaucracy and complexity.
Luke primarily invests in technology and innovation, with a current bias towards health-tech and companies enabling the 'work from anywhere' economy. By his own admission, he's not a deep domain expert in any area, and instead invests across many sectors, feeling that this offers greater portfolio agility if market forces don't play out in the way he anticipates. Luke primarily invests in US equities, but he also has a handful of angel investments, with two successful exits to date.
Although Luke's portfolio spans many industries, a key factor his personal investments have in common is that they all seek to make the world a better, less complex place. Luke invests with his head, but his heart occasionally exercises the power of veto.
Luke and Simon first met when Simon guested on the Telescope Investing podcast, hosted by Luke and his co-founder Albert. Simon immediately recognized the close affinity between 7investing and the long-term growth investing strategy that Luke has successfully employed through the last eighteen years, delivering a market-beating compound growth rate in his personal portfolio of over 26% annually.
Luke holds trustee and grant panel roles with multiple UK charities in the social welfare sector. He's married to Katrina, and they live in London with their Siberian cat, Sushi.
Luke has a passion for health and physical fitness. He's completed the London Marathon, and is currently training for a 4x4x48 challenge, running four miles every four hours for 48 hours. He dedicates his winters to skiing and snowboarding, and in a final bid to successfully land a back-flip on a board he recently attended trampoline classes.
Luke is a motorcycling enthusiast and regularly tours Europe by bike, although his favourite stretches of roads are in Japan. He's embarrassingly slow on the racetrack despite living fifteen minutes from an internationally renowned motor racing circuit, and spent his younger years volunteering as an observer with the Institute of Advanced Motorcyclists.
Welcome to 7investing. We are here to empower you to invest in your future! We publish our 7 best ideas in the stock market to our subscribers for just $49 per month or $399 per year.
Start your journey toward's financial independence: https://www.7investing.com/subscribe
Stop by our website to level-up your investing education:  https://www.7investing.com
Follow us:
► https://www.facebook.com/7investing
► https://twitter.com/7investing
► https://instagram.com/7investing
---
Send in a voice message: https://anchor.fm/7investing/message