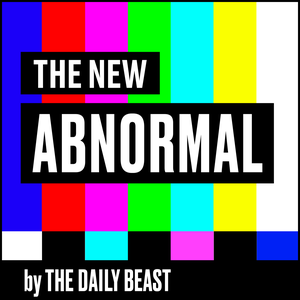 What if This Is Just the Tip of Trumpworld's Iceberg of Crazy?
06.08.2021 - By The New Abnormal
It was unhinged, even by Trumpworld standards. In the dying days of the Donald's administration, White House Chief of Staff Mark Meadows asked the Justice Department to investigate a bizarre conspiracy theory, that an Italian defense contractor somehow swung the election to Joe Biden. Emails between Meadows and the DOJ were uncovered over the weekend. And there's likely to be more to come. This is only "tip of the iceberg of all the crazy stuff that went on this winter," George Conway tells Molly Jong-Fast on the latest episode of The New Abnormal. "These guys were doing some wild, wild stuff. And it wasn't just the campaign and the kooky campaign hangers-on, and the lawyers who were working on the campaign, like Rudy Giuliani and Sidney Powell. This stuff was going on in the White House." Plus! Michigan Attorney General Dana Nessel talks about the militia movement, which has become so alarmingly potent in her state. And Dallas high school valedictorian Paxton Smith describes the reaction to her instantly-viral speech against Texas' new anti-abortion law.
If you haven't heard, every single week The New Abnormal does a special bonus episode for Beast Inside, the Daily Beast's membership program. where Sometimes we interview Senators like Cory Booker or the folks who explain our world in media like Jim Acosta or Soledad O'Brien. Sometimes we just have fun and talk to our favorite comedians and actors like Busy Phillips or Billy Eichner and sometimes its just discussing the fuckery. You can get all of our episodes in your favorite podcast app of choice by becoming a Beast Inside member where you'll support The Beast's fearless journalism. Plus! You'll also get full access to podcasts and articles. To become a member head to newabnormal.thedailybeast.com
 See acast.com/privacy for privacy and opt-out information.