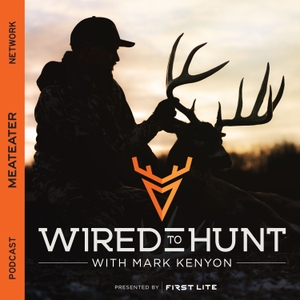 Today on the show we're running acclaimed public land bowhunter Tony Peterson through a series of challenging hypothetical deer hunting scenarios to better understand his deer hunting thought process and strategies.
Topics discussed:
Tony's thoughts on the Back 40 and plans for November
What would you do if hot weather rolled in for your week long out-of-state hunt?
How would you approach a mid-October hunt in Iowa if you had just a long weekend to fill your much-anticipated tag?
If you pass red hot sign on the way to a prepared location, should you stop and hunt right there?
How to identify buck concentrations
How to handle a hunting spot sabotage?
You find great sign but you have no tree stand - hunt on the ground or go grab a stand a come back?
If you could only hunt one day of the season, what would it be?
Would you take a 50 yard shot at a whitetail?
Connect with Mark Kenyon and MeatEater
Mark Kenyon on Instagram , Twitter , and Facebook
MeatEater on Instagram, Facebook, Twitter, and Youtube
Shop MeatEater Merch
See omnystudio.com/listener for privacy information.