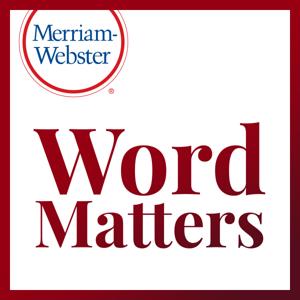 The English language 1) is not logical, and 2) loves to hold onto its mistakes. Enter folk etymology, or, attempts to apply logic to the language, and the mistakes that took root.
Hosted by Emily Brewster, Ammon Shea, and Peter Sokolowski.
Produced in collaboration with New England Public Media.
Transcript available here.
Our podcast is sponsored by Betterhelp. To receive 10% off your first month, visit betterhelp.com/matters
Our podcast is sponsored by Somfy. Learn more about Somfy powered, motorized window coverings by visiting somfysystems.com/podcast
See Privacy Policy at https://art19.com/privacy and California Privacy Notice at https://art19.com/privacy#do-not-sell-my-info.