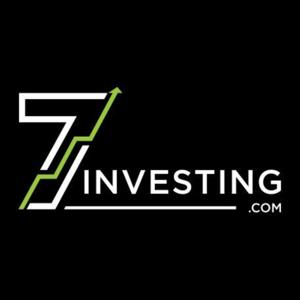 It's been a long and winding road for synthetic biology. The first wave of publicly-traded companies emerged in the late 2000s and early 2010s. Many were founded on the promise of engineering microbes to produce renewable fuels, which could ease supply constraints and price volatility. It's easy to forget now, but before fracking came along the world was legitimately worried about Peak Oil.
Unfortunately, all efforts to manufacture cost-competitive microbial fuels crashed and burned. The technical obstacles were too great. The economics simply weren't there. Although a few companies pivoted, many closed their doors for good. But that was hardly the end of synthetic biology.
Advances in the last decade have set the stage for a second wave of companies to launch onto the public markets. Better funded, more specialized, and equipped with a deeper understanding of biology, many of these companies appear better positioned to navigate the road ahead. For example, DNA synthesis leader Twist Bioscience (NASDAQ: TWST) went public a few years ago, whereas the vertically-integrated industrial biotech Zymergen (NASDAQ: ZY) went public months ago. Ginkgo Bioworks, seeking to become the Amazon Web Services of biology, is expected to go public in the coming months through a record-setting SPAC. The company will grab $2.5 billion in cash, a $15 billion valuation, and the highly-coveted stock ticker $DNA -- last wielded by Genentech -- in the process.
Investors shouldn't expect a smooth ride ahead. Similar obstacles that stunted the first wave, namely economics and manufacturing scale-up, remain unresolved. It appears many Wall Street analysts have absolutely no idea how to think about this emerging space. Then again, many investors are probably wondering, what the heck is synthetic biology anyway?
Considering synthetic biology will slowly creep into industries not typically associated with biology -- from digital data storage using DNA to manufacturing metallic nanoparticles for next-generation batteries -- investors will need new frameworks to understand the challenges and opportunities ahead. To introduce investors to the space and discuss some of the leading publicly-traded companies in it, 7investing Lead Advisor Maxx Chatsko nerded out with one of the godfathers of synthetic biology, Stanford University bioengineering professor Drew Endy.
Professor Endy's goals are to enable civilization-scale flourishing and a renewal of liberal democracy. He helped launch new undergraduate majors in bioengineering at both MIT and Stanford, and also the iGEM competition, a global genetic-engineering "Olympics" enabling thousands of students annually. His past students now lead companies like Ginkgo Bioworks and Octant. He is married to Christina Smolke, CEO of Antheia, the essential medicine company. Endy served on the US National Science Advisory Board for Biosecurity (NSABB), the Committee on Science, Technology, & Law (CSTL), and the Pentagon's Defense Innovation Board (DIB). He currently serves on the World Health Organization's (WHO) Smallpox Advisory Committee and the International Union for the Conservation of Nature's (IUCN) Synthetic Biology Task Force. Esquire magazine recognized Drew as one of the 75 most influential people of the 21st century.
Welcome to 7investing. We are here to empower you to invest in your future! We publish our 7 best ideas in the stock market to our subscribers for just $49 per month or $399 per year.
Start your journey toward's financial independence: https://www.7investing.com/subscribe
Stop by our website to level-up your investing education:  https://www.7investing.com
---
Send in a voice message: https://podcasters.spotify.com/pod/show/7investing/message