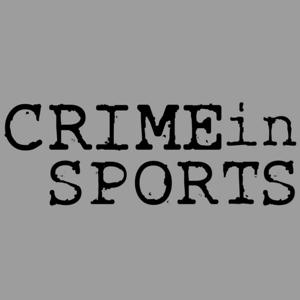 #195 - When Sad Becomes Stupid - The Insistentness of Mookie Blaylock
02.11.2020 - By Crime in Sports
This week, we celebrate our 4th anniversary, and head down the road with a man who certainly shouldn't be driving.  He fought his way from community college, to a big time program, to being an NBA All-Star, seemingly using nothing but will, and determination. Unfortunately, he didn't seem to have the determination to not get arrested.  His actions escalated, until a seemingly inevitable tragedy takes place.  Will he ever learn his lesson?
Fight your way to the NBA all-star game, get very stoned before every game, and always drink as much as possible before you drive with Mookie Blaylock!!
Check us out, every Tuesday!
We will continue to bring you the biggest idiots in sports history!! 
Hosted by James Pietragallo & Jimmie Whisman 
Donate at... patreon.com/crimeinsports or with paypal.com using our email: [email protected] 
Get all the CIS & STM merch at crimeinsports.threadless.com 
Go to shutupandgivememurder.com for all things CIS & STM!! 
Contact us on... twitter.com/crimeinsports 
facebook.com/Crimeinsports 
instagram.com/smalltownmurder