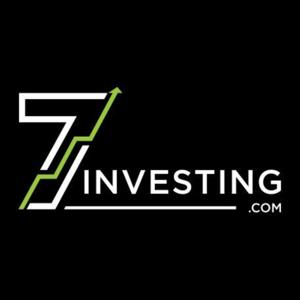 In 2021, many growth investors suffered severe losses even while the S&P; 500 index advanced 27%. A recent Bloomberg article pointed out that almost 40% of the stocks in the Nasdaq Composite Index were down 50% or more from their all-time highs. It continued, "At no other point since the bursting of the dot-com bubble have so many companies fallen like this while the index itself was so close to a peak."
Are tech stocks down big because the Federal Reserve expects to raise interest rates several times this year? Did their valuations get too stretched in their post-COVID runup?
Tobias Carlisle joined 7investing Lead Advisor Matthew Cochrane this week to help us walk through these challenging questions. Carlisle, the founder and managing director of Acquirers Funds, believes it is important to weigh the company's quality with the valuation investors must pay to buy shares.
In an exclusive interview with 7investing, Tobias describes his investment philosophy as "quality at an unreasonable price."  He states that he looks for three primary qualities before investing in a company: 1) a discount to a conservative valuation; 2) a strong, liquid balance sheet; and 3) a robust business capable of generating free cash flows.
7investing Lead Advisor Matthew Cochrane and Tobias Carlisle walk through the definitions of value and growth stocks. Before the conclusion of the interview, they discuss a stock they both like, Lockheed Martin (NYSE:LMT), and some of the qualitative advantages it enjoys as a prime defense contractor.
Welcome to 7investing. We are here to empower you to invest in your future! We publish our 7 best ideas in the stock market to our subscribers for just $49 per month or $399 per year.
Start your journey toward's financial independence: https://www.7investing.com/subscribe
Stop by our website to level-up your investing education:  https://www.7investing.com
Follow us:
► https://www.facebook.com/7investing
► https://twitter.com/7investing
► https://instagram.com/7investing
---
Send in a voice message: https://anchor.fm/7investing/message