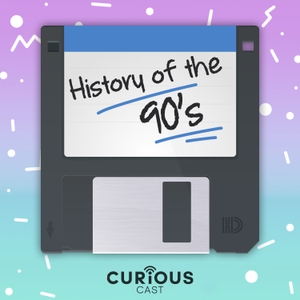 The 30th anniversary of Woodstock was supposed to celebrate the iconic music festival known for peace, love and happiness but instead Woodstock '99 turned into a weekend of violence and mayhem.
The weekend ended with a fiery riot and reports of numerous sexual assaults, some taking place in the mosh pit. 
On this episode of History of the 90s we are looking back at the 1999 event in Rome, New York with the help of someone who was there.   A former MTV employee tells us about price gouging, overcrowding, scorching heat and misogynistic behaviour spurred on by aggressive nu-metal bands. 
Guest:
Jeff Cornell, freelance journalist
Woodstock '99: A Reporter on the Ground Remembers the Chaos - Variety
Twitter: @jeffcornell56
Contact: 
Twitter: @1990shistory
Facebook: @1990shistory
Instagram: @that90spodcast
Email:  [email protected]
Blog:  www.historyofthe90sblog.ca
See omnystudio.com/listener for privacy information.