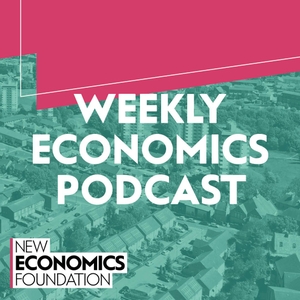 With the COP26 global climate conference coming up later this year, we're going to spend five episodes this series looking at some of the biggest climate issues. We kicked things off last week with Alice Bell explaining everything you need to know about greenwashing. This week the conversation is about the climate movement with activists from two generations.
The modern environmental movement has been around for over 50 years. And over the last couple, it's been reinvigorated by a new generation of young student climate strikers.
After a deadly heatwave swept the western US and Canada, and temperatures in Jacobabad, Pakistan soared to a life-threatening 52 degrees last week, how can activists communicate the connection between these events and the climate crisis? Is the new wave of activists more willing to talk about colonialism and capitalism? And what challenges is the climate movement facing today?
This week, we're hosting a conversation between climate activists from two different generations. One is Ann Pettifor, director of PRIME and the author of The Case for the Green New Deal, and the other is Izzy Warren, teenage climate activist and member of the UK Student Climate Network.
- Find out more about the Green New Deal Group https://greennewdealgroup.org/
- Read The Case for a Green New Deal by Ann Pettifor https://www.versobooks.com/books/3102-the-case-for-the-green-new-deal
- Visit the Rainforest Action Network's website https://www.ran.org/
- More on the Jubilee 2000 campaign here https://www.advocacyinternational.co.uk/featured-project/jubilee-2000
- Read Izzy Warren's blog on the Science museum occupation https://www.climatechangenews.com/2021/06/21/greenwashing-shell-science-museum-failing-young-people/
- More from Ann Pettifor on the Prime Economics website https://www.primeeconomics.org/
- Follow the UK Student Climate Network (@UKSCN1) and the UK Student Climate Network London (@ukscn_london) on Twitter
-----
Music by Blue Dot Sessions and Podington Bear, used under Creative Commons licence.
Researched by Margaret Welsh. Produced by Becky Malone.
Enjoying the show? Tweet us your comments and questions @NEF!
The Weekly Economics Podcast is brought to you by the New Economics Foundation. Find out more at www.neweconomics.org