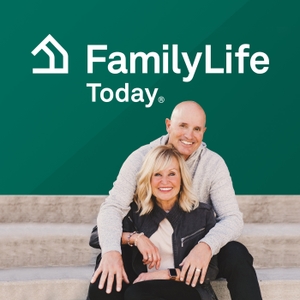 Ron and Jody Zappia might have looked like a couple that had it all together, but their marriage was falling apart. After Ron's infidelity, Jody sought comfort at a local church, and instead of finding a reason to leave the marriage, she found a reason to live, with Christ's help. The Zappias talk about the day they surrendered their lives and marriage to the Lord, and how He gave their marriage a fresh start.
Show Notes and Resources
FamilyLife's Weekend to Remember®.
Purchase The Marriage Knot and Vertical Marriage at a special savings and receive a free copy of FamilyLife's Building Your Marriage to Last Couples Study.
The Marriage Knot: 7 Choices that Keep Couples Together by Ron and Jody Zappia.
Learn more about becoming a Legacy Partner, a monthly supporter of FamilyLife.