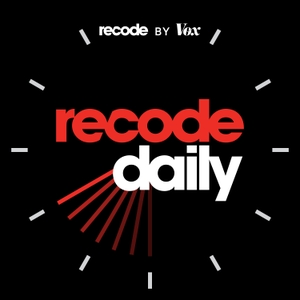 Amazon wants to share your internet. With everyone.
06.08.2021 - By Recode Daily
Starting today, owners of Amazon echo speakers will be part of something called Amazon Sidewalk. The basic idea is, Amazon's about to share your internet with your neighbors — whether you like it or not. Recode's Sara Morrison (@SaraMorrison) explains.
References: 
Read Sara's story here:
https://www.vox.com/recode/22516285/amazon-sidewalk-echo-tile-ring
Enjoyed this episode? Rate Recode Daily ⭐⭐⭐⭐⭐ and leave a review on Apple Podcasts.
 
What do you want to learn about on Recode Daily? Send your requests and questions to [email protected] We read every email! 
 
Subscribe for free. Be the first to hear the next episode of Recode Daily by subscribing in your favorite podcast app.
 
Learn more about your ad choices. Visit megaphone.fm/adchoices
This episode was made by: 
 Host: Rani Molla (@adamclarkestes)
- Producer: Schuyler Swenson
- Engineer: Paul Mounsey
Support Recode Daily by making a financial contribution to Vox! bit.ly/givepodcasts
^^^ Copy edits needed only on content above. Thanks so much! ^^^
Learn more about your ad choices. Visit podcastchoices.com/adchoices