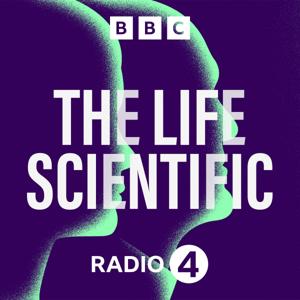 Public health has been on all of our minds during the pandemic and Prof Dame Anne Johnson has spent more time thinking about it than most of us. She studies the human behaviours that enable viruses to spread and is an architect of a highly influential report on Covid-19 published in July 2020 by the Academy of Medical Sciences, Preparing for a Challenging Winter.
For many years Anne was uncertain about a career in medicine. But the time she spent in the slums of Caracas and working as a GP in some deprived areas of Newcastle opened her eyes to the importance of good public health.
In the early days of the HIV AIDS epidemic, Anne proved that HIV AIDS was transmitted heterosexually. Her landmark study involved asking people detailed questions about their sex lives and she went on to co-create the National Survey of Sexual Attitudes and Lifestyles. The survey was banned by the then Prime Minister Margaret Thatcher and thought by many to be a scientific enterprise that was doomed to fail. But it continues to this day, informing our sex education policy and public health interventions to control the spread of HIV and other sexually transmitted infections. In the noughties, Anne turned her attention to influenza. She was heavily involved in Flu Watch, a community survey that collected a great wealth of data during the Swine Flu pandemic of 2009. It revealed high levels of asymptomatic infections and showed how T cell immunity could offer protection against different strains of influenza. Insights that have proved to be highly relevant to the study of Covid-19 and how it spreads.
Anne tells Jim Al-Khalili what gets epidemiologists like her out of bed in the morning and why it's so important to focus on prevention as well as cure.
Producer: Anna Buckley
Credit: Academy of Medical Sciences/Big T Images