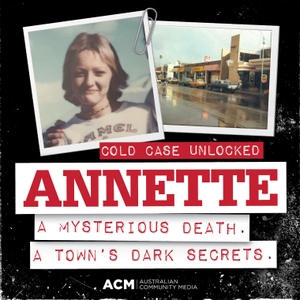 Annette: Cold case unlocked
By Carla Hildebrandt
What's Annette: Cold case unlocked about?
On September 13, 1980, 19-year-old Annette Deverell disappeared after a night out dancing with friends. Two years later her remains were found in bush 30 minutes from where she was last seen.
Four grief-filled decades later, Annette's mother can't shake the terrible suspicion that someone in her town knows something about her death.
In this four-part true crime podcast, Australian Community Media journalist Carla Hildebrandt opens the cold case file on the death of Annette Deverell - a gruesome mystery that has haunted a seaside town for decades.