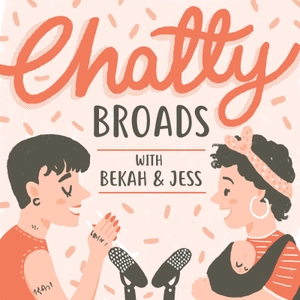 The Broads chat BIP episode 5 and discuss the Christian/Jordan fight, Blake's swing dancing, Dylan's koala-ing, Onyeka's departure, Kristina's shocking rose, Caelynn's twin, our favorite BIP couple, Demi's reveal and much more!
Chatty Broads was recorded and produced @theblueroommedia www.theblueroommedia.com (http://www.theblueroommedia.com/)
Thanks to our sponsors:
*** BETABRAND:  Visit Betabrand.com/ (http://betabrand.com/) chatty (all lowercase) to get 20% off yours dress pant yoga pants!
*** OMAX: go to omaxhealth.com (http://omaxhealth.com/) and enter code CHATTY to get 20% off O- Shot and all OMAX products sitewide!
*** FAB FIT FUN: Use coupon code " CHATTY " for $10 off your first box at ​www.fabfitfun.com (http://www.fabfitfun.com/) ​ #fabfitfunpartner
*** OPENFIT: Get a special extended 30-day free trial membership to OPENFIT when you text [Chatty] to 303030!