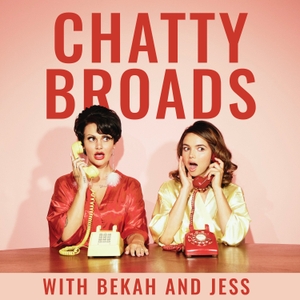 Another week, another series of unfortunate Luke P. events. The Broads chat Luke, Luke, Luke, kilts, #mikeforbachelor, Hannah's top tendencies, JPJ, Luke, Goose coming to Luke's defense, how much they love Hannah, and much more DRAMA, DRAMA, DRAMA. 
Chatty Broads is produced and recorded @theblueroommedia www.theblueroomedia.com (http://www.theblueroomedia.com/)
*** OPENFIT: Text CHATTY to 303030 to get full access to Openfit – all the workouts and nutrition information- totally free!
*** FIRST LEAF: Get 6 bottles of wine for only $29.95, plus free shipping, by going to http://tryfirstleaf.com/chatty 
*** SCENTBIRD: Go to Scentbird.com (http://scentbird.com/) /CHATTY and sign up for 50% off your first month!
See omnystudio.com/listener for privacy information.