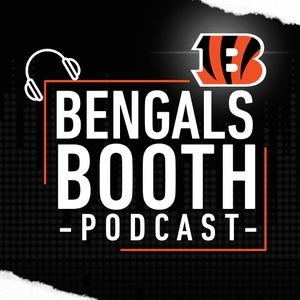 It's the "Just Like Starting Over" edition of the Bengals Booth Podcast as my broadcast partner Dave Lapham joins me to discuss the start of OTAs under new head coach Zac Taylor and a big change on the Bengals offensive line.
We'll also hear from offensive lineman Cordy Glenn who did something he hadn't done in an estimated 10 years on Monday.
And in this week's Fun Facts interview I will talk to Bengals President Mike Brown about the position group that has probably cranked out more great players than any other in team history.
Here's a quick reminder that you can have the latest edition of this podcast delivered right to your phone, tablet, or computer by subscribing on iTunes, Stitcher, Google Play, Spotify or Podbean.