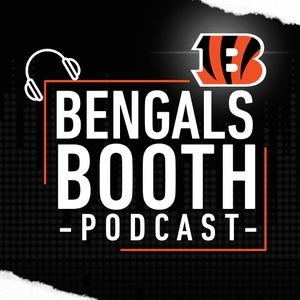 It's "The Good, the Bad, and the Ugly" edition of the Bengals Booth Podcast as we take an in-depth look at week three of the preseason and a 25-23 loss to the New York Giants.
You'll hear radio replays from the game, locker room comments from players and coaches, and Dave Lapham will join me for postgame analysis
Plus, in this week's Fun Facts conversation, I'll talk to rookie running back Jordan Ellis about a wide variety of topics ranging from watching the basketball team win a national championship as a student at Virginia to his love of roller coasters.
Here's a quick reminder that you can have the latest edition of this podcast delivered right to your phone, tablet, or computer by subscribing on iTunes, Stitcher, Google Play, Spotify or Podbean.