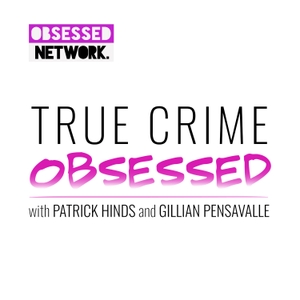 HERBA LIFE! Ever heard of it? For some, it's just a health food company. For others, it's a Pyramid scheme--a company that preys on the poor to keep it's investors rich. In "Betting on Zero," find out what happens when a Wall Street bro makes it his mission to expose Herba Life for the scam that it is. 
LOOKING FOR MORE TCO? WHO COULD BLAME YOU! Join our Patreon fam (https://www.patreon.com/TrueCrimeObsessed) and instantly get over 80 FULL BONUS episodes to BINGE RIGHT NOW! Including our episode-by-episode coverage of "Serial," "The Jinx," "Making A Murderer," "The Staircase," "Lorena," "The Disappearance of Madeleine McCann" and so many more! You can also get ad-free versions of our regular episodes! JOIN HERE! (https://www.patreon.com/TrueCrimeObsessed)
SEE US LIVE IN TORONTO! (https://www.jfl42.com/act/true-crime-obsessed/)
SEE US LIVE IN NEW YORK (https://www.eventbrite.com/e/true-crime-obsessed-with-missing-maura-murray-tickets-64366112776) WITH TIM, LANCE, AND MAGGIE. WE'RE TALKING ALLLLLLLL ABOUT THE MAURA MURRAY CASE!