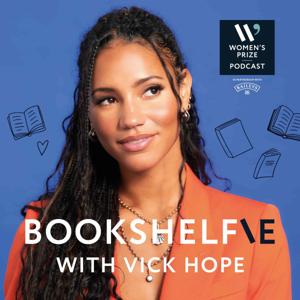 Radio DJ and TV presenter Edith Bowman talks to Zawe Ashton about their shared teenage obsession with Marilyn Monroe, being part of the early days of MTV UK, and how Alice Walker's The Colour Purple changed her life. 
Over her long and impressive career in broadcasting, Edith has acted as a touchstone and a guide into music, cinema and the media world for so many people. From her early days on Hit List UK for MTV,  to bringing the nation together for huge communal events like Glastonbury or The Baftas - and now through her music and film podcast, Soundtracking.
 
Edith's book choices are: 
 
** The Marilyn Scandal by Sandra Shevey
** The Colour Purple by Alice Walker
** Sarah by JT Leroy (Laura Albert)
** Daisy Jones and the Six by Taylor Jenkins Reid
** This is Not a Pity Memoir by Abi Morgan
 
Zawe Ashton, acclaimed actress, director, playwright and author, hosts Season Four of the chart-topping Women's Prize for Fiction Podcast. The new Women's Prize Podcast season continues to celebrate the best fiction written by women, by interviewing inspirational women about the books that have most influenced their life and career.
 
Make sure you listen and subscribe now, you definitely don't want to miss the rest of Season Four.
 
This podcast is sponsored by Baileys and produced by Bird Lime Media.
 
Hosted on Acast. See acast.com/privacy for more information.