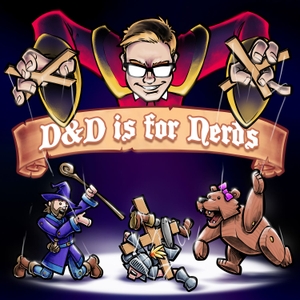 D&D is For Nerds
By Sanspants Radio
What's D&D is For Nerds about?
In which we sit around a table, pretend to be different people and play some good old fashioned Dungeons and Dragons. Starring Jackson B. Baly as a dwarven druid, Joel L. Zammit as a halfling rogue, Alli Kathleen as a human ranger and our favourite DM, Adam. It's a magical time inspired by fantasy worlds such as World of Warcraft, Discworld, the Hobbit and Lord of the Rings where anything can happen, especially horses.
New episodes every Sunday!