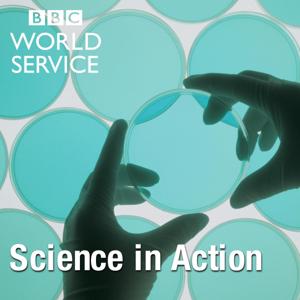 DART is a space mission designed to hit a distant asteroid and knock it slightly out of orbit. It's a test mission, a pilot project for a way of potentially protecting the earth from a stray asteroid. We hear from mission coordinators Nancy Chabot and Andy Rivkin, both from the Applied Physics Labs, APL, of Johns Hopkins University.
A new kind of Covid-19 vaccine has successfully undergone preliminary tests. Tuebingen University's Juliane Walz tells us about how it hopes to stimulate a longer lasting protective effect against the virus than current vaccines.
And Haley Randolph of Chicago University sheds light on how our ancient ancestors' exposure to viruses influences our susceptibility today.
Historian Robert Schulmann gives us an insight into the significance of research notes by Albert Einstein and Michele Besso. Sold at auction in France the notes give an insight into the collaboration between the two scientists which led to much of what we now understand about the fundamentals of physics.
Image: NASA's DART Spacecraft Launches in World's First Planetary Defense Test Mission
Credit: NASA/Bill Ingalls
Presenter: Roland Pease
Producer: Julian Siddle