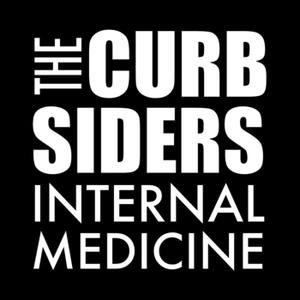 Flow with us through Diarrhea Disemboweled Part 2 as Dr. Xiao Jing (Iris) Wang @IrisWangMD  walks us through the differential diagnosis and initial evaluation of chronic diarrhea.
Episodes | Subscribe | Spotify | Swag! | Top Picks | Mailing List | [email protected] | Free CME!
Credits
Producer: Elena Gibson MD
Writer: Elena Gibson MD, Beth Garbitelli
Cover Art: Kate Grant, MD 
Hosts: Elena Gibson MD, Stuart Brigham MD; Matthew Watto MD, FACP; Paul Williams MD, FACP  
Editor: Matthew Watto MD (written); Clair Morgan of nodderly.com (audio)
Guest: Xiao Jing (Iris) Wang MD
Sponsor: Express VPN ExpressVPN.com/curb
Protect your online activity TODAY with the VPN rated #1 by CNET and Wired. Visit our exclusive link ExpressVPN.com/curb and you can get an extra 3 months FREE on a one-year package!
CME Partner: VCU Health CE
The Curbsiders partner with VCU Health Continuing Education to offer FREE continuing education credits for physicians and other healthcare professionals. Visit curbsiders.vcuhealth.org and search for this episode to claim credit. 
Show Segments
Intro, disclaimer, guest bio 
Case from Kashlak 
Osmotic diarrhea & stool osmotic gap
Causes of osmotic Diarrhea
Algorithm for evaluating diarrhea workup
Testing workup for chronic diarrhea
Endoscopic evaluation indications
Disorders of the Gut-Brain Axis