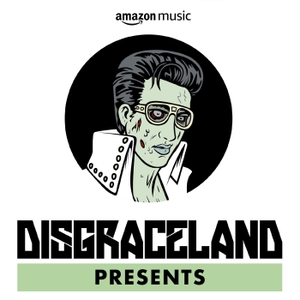 DISGRACELAND
By Jake Brennan
What's DISGRACELAND about?
Disgraceland is the world's first and only rock and roll true-crime podcast. Each episode explores a different theme through the perspective of the legendary misdeeds and alleged criminal connections of the most notorious and beloved rock stars.
Season 1 starts with the exploits of Jerry Lee Lewis, Beck, Tupac Shakur, Biggie Smalls and those legendary heathens, The Rolling Stones. We finish our season with episodes on crimes surrounding the likes of Johnny Cash, Per Ohlin, The Clash and maybe even the freshly disgraced, R. Kelly.
Our first season is a limited, bi-weekly, eight episode run spanning from September 12 - November 14th. We will return with season two in February, 2018.
Keep an eye on www.disgracelandpod.com and @disgracelandpod.