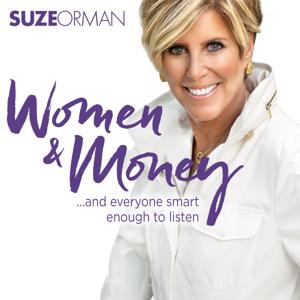 Today being the Twenty-first anniversary of 9/11 and with the recent passing of Queen Elizabeth II, this episode finds Suze reflecting about loss.  By focusing on faith in ourselves, and the people around us, we can get through troubled times.
To learn more about how you can help yourself and others, please visit: https:myalliant.com/good.
Take advantage of the Ultimate Opportunity Savings Account with Alliant Credit Union at: https://bit.ly/3vEUTZW
Get Suze's special offers for podcast listeners at suzeorman.com/offer
Join Suze's Women & Money Community for FREE and ASK SUZE your questions which may just end up on her podcast!
To ask Suze a question, download by following one of these links:
CLICK HERE FOR APPLE: https://apple.co/2KcAHbH
CLICK HERE FOR GOOGLE PLAY: https://bit.ly/3curfMI See omnystudio.com/listener for privacy information.