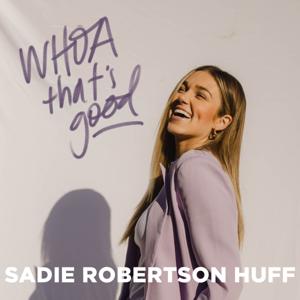 Author Bob Goff speaks to the most difficult issues we face with such joy and encouragement. He joins Sadie to talk about how to turn letdowns into lessons and disappointment into determination. They share heart-driven stories to illustrate how we can conquer the distractions that lead to comparison, how to be more kind in our assumptions about people, and how to cultivate a 24/7 thirst for the Lord. Friends, don't be distracted by what's going on around you. Take a moment to look at what God's doing within you. Bob Goff's "Undistracted: Capture Your Purpose. Rediscover Your Joy." is available now.
https://athleticgreens.com/whoa — Get a FREE 1-year supply of Vitamin D & 5 FREE travel packs with your first purchase!
https://stitchfix.com/whoa — Try Stitch Fix & get FREE shipping & FREE returns!
https://magicspoon.com/WHOA — Get $5 off right now with code WHOA!
https://www.losisterconference.com — Tickets are on sale now for our LO Sister conference. See you there from 8/19 to 8/20!
-
Learn more about your ad choices. Visit megaphone.fm/adchoices