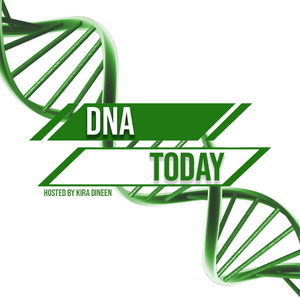 On this episode Dr. Becky Winslow, a Doctor of Clinical Pharmacy, shares her insight about pharmacogenomics. She is a Clinical Pharmacogenetics Implementation Consortium Member, a Registered Pharmacogenomics Education Provider and a pharmacogenomics implementation specialist as the owner of inGENEious RX, LLC.
On This Episode We Discuss:
Pharmacogenomics vs Pharmacogenetics
Current Understanding of Pharmacogenomics
Testing Available
General Population Testing
Areas of Healthcare Ultized
Precision Medicine Approach to Prescriptions
Mental Health, Cancer etc.
Roadblock to Widespread Use
Physicians Ability to Translate Test Results
Genetic Counselors Potential Role
Future of Pharmacogenomics
Check out the first truly anonymous direct to consumer genetic testing company, Secret Sequence. The founders joined me on episode 105 to share about the company and what they offer consumers. For $25 off two or more DNA kits use promo code, "DNAToday" at secretsequence.com. See what else they are up to on Instagram, Facebook, and Twitter. Have questions for them? Give them a ring at 833-Secret3.
Stay tuned for the next new episode of DNA Today. New episodes are released on the first Friday of the month with some bonus episode thrown in there. See what else I am up to on Twitter, Instagram, Facebook and iTunes. Questions/inquiries can be sent to info@DNApodcast.com.