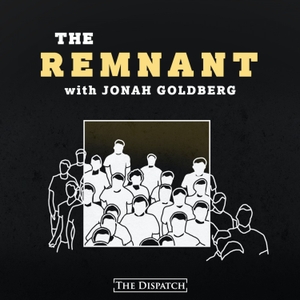 Slate's Will Saletan returns to The Remnant to discuss the anniversary of 9/11, the ongoing challenges of COVID-19, and oligarchs who can't resist the sweet taste of candy. With America's vaccine rollout gaining steam once again, Jonah and Will explore how calamity-ending miracle drugs became the subject of partisan debate, and whether any side truly got the pandemic right. They also touch on the deliciousness of GMOs and how political life may only get crazier in the coming decade. Tune in for violent agreement, but stick around for vigorous debate. 
Show Notes:
- The Wednesday G-File
- Will's author page at Slate
- Will: "Why the Party of 9/11 Couldn't Handle COVID-19"
- The 2001 anthrax attacks
- Jonah: "The Treason of Epidemiologists"
- The pandemic freakout and the psychology of disgust
- Will on paranoia around GMOs
- The Dispatch Podcast reflects on 9/11
- What would the experts do?
- The Remnant with Peter Suderman
- So much for the new Taliban
- The Remnant with Graeme Wood
- Elite overproduction
- The iron law of oligarchy
- Pareto distribution