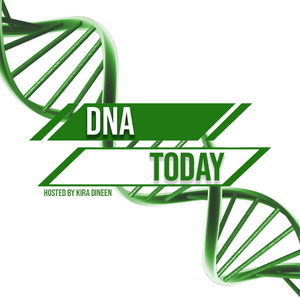 The genetic podcast crossover series continues with Grey Genetics' Patient Stories! Host Eleanor Griffith returns as a guest to offer listeners a peek inside her genetic counseling company behind the podcast.
Eleanor Griffith is a board certified genetic counselor and the founder of Grey Genetics, a genetic counseling and consulting company. Her clinical experience includes both prenatal and cancer genetics, in both public and private academic hospital settings. She is a member of the Admissions Committee for The Joan H. Marks Graduate Program in Human Genetics at Sarah Lawrence College and a Course Instructor at Sarah Lawrence where she also received her master's.
Eleanor's previous appearance was on episode 71 of the show back in 2017. She shared her insight on how to have a competitive genetic counseling graduate school application. There are also 2 other episodes of this show (87 and 97) where myself and a panel of other grad school students discuss the application process including the match system, which was brand new for my class.
On This Episode We Discuss:
Grey Genetics' Genetic Counseling Services
Genetic Counseling Specialities Offered
Process from the Patient Perspective.
Requirements, Insurance, Self-Pay
Genetic Counselor State Licensure for Telehealth
Be sure to check out Grey Genetics' podcast, Patient Stories. Stay updated on Twitter and Instagram. Meet the Grey Genetics network! Learn more about Grey Genetics in this Medium piece.
Stay tuned for the next new episode of DNA Today. New episodes are released on the first and third Fridays of the month. See what else I am up to on Twitter, Instagram, Facebook and iTunes. Questions/inquiries can be sent to info@DNApodcast.com.