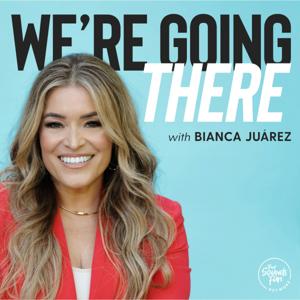 Friends, have you ever found yourself thinking "I guess I haven't learned that yet"? We can make plans and set goals but sometimes life happens, and we find ourselves in a situation we didn't see coming.
In today's episode, I'm talking with writer and storyteller, Shauna Niequist. Throughout our conversation, you'll hear Shauna unpacked this very concept. She talks about the art of gathering around a table, moving her family to New York and mourning the identities that we outgrow.
Shauna also shares her perspective on rediscovery and embracing new seasons of life. There is power in putting down the ideas of how others perceive us and simply living as who we are truly meant to be.
Just like a lovingly home-cooked meal, Shauna has all the elements to truly satisfy your soul. We'd love to see you recreate the meal that Shauna shared in this episode! Don't forget to tag us @BiancaOlthoff and @sniequist.
If this podcast inspired you in some way, pass it on to a friend, because sharing is caring!
Love you,
B
RESOURCES/LINKS: Shauna's Book: I Guess I Haven't Learned That Yet: Discovering New Ways of Living When the Old Ways Stop Working
Shauna's Hearty Italian Stew
Ingredients
Onions
Shallots
Garlic
Carrots
Tomatoes
Fennel
Sausage
White beans
Spinach
Lots of Parmesan
Use a soup stock of your preference. Combine all ingredients. Add salt or Italian spices to taste.
Sides
Loaf of Sourdough Bread
Green Salad
Vinaigrette made with wine vinegar, apple cider vinegar or lemon juice
Drinks
Sparkling water
Red wine
Dessert
Blackberries
A couple of bars of dark chocolate broken up into pieces
Music by: Brad Tsushima, Instagram: @bradtsushima, email: [email protected], Spotify: "R.A.D."