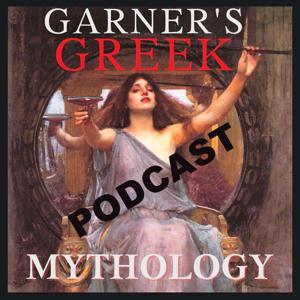 ... Welcome to Episode 23, DEMETER -  BEST GIFT EVER
The Greek gods do everything humans can do, but on a grander scale. When Demeter, the goddess of agriculture, gives bountiful harvests, all rejoice. How do you top that? When her kidnapped daughter is returned, the grateful goddess gives Greeks the promise of a happy afterlife. Talk about the BEST GIFT EVER... This episode is narrated by mythologist and best-selling author, Patrick Garner. His Garner's Greek Mythology is unlike any other Greek history series. Here the Greek gods are viewed as if they were anything but mythical.
If you love these podcasts, you'll also enjoy new stories about the gods in Garner's novel Homo Divinitas, now available as an audio book on Amazon.com and Audible.com.
Support the show (https://www.patreon.com/garnersgreekmythology)