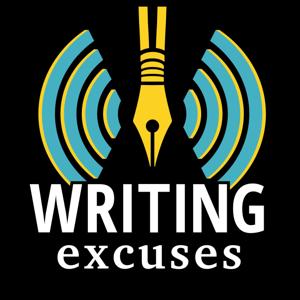 Your Hosts: Dan Wells, Mary Robinette Kowal, Maurice Broaddus, and Howard Tayler
Everything is about conflict? Really? Well, yes. Maybe not in the action-movie sense, but conflict is everywhere, even among people whose goals, objectives, and methodologies are in alignment. This, of course, means that it exists among your cast of characters, and it will inform the way the talk to one another.
Liner Notes: We mentioned this famous Monty Python sketch about wanting to have an argument.
Credits: This episode was recorded by Daniel Thompson, and mastered by Alex Jackson.
Our Sponsors:
* Use code "50WX" at http://hellofresh.com/50WX and get 50% HelloFresh!!
Advertising Inquiries: https://redcircle.com/brands