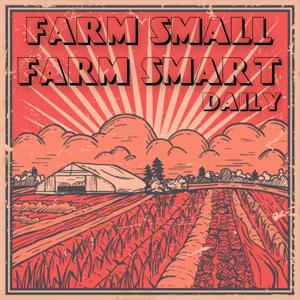 Farm Small Farm Smart Daily
By The Modern Grower Podcast Network
What's Farm Small Farm Smart Daily about?
Daily farm and garden talk. All about growing vegetables profitably and efficiently on small farms and in gardens.
Each episode focuses on one specific topic - growing practices, how-to, farming challenges and struggles, sales and marketing, soil preparation, weed management, farm startup, market selection, and work-life balance.
Hosted and produced by Diego Footer's Modern Grower Podcast Network.