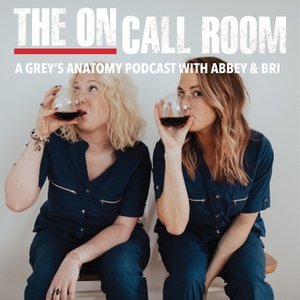 Welcome to the Season 3 GGB Awards!
Thank you to all the wonderful listeners who took the time to vote, you were heard! Sit back and relax, hit play and listen to everything from favorite death to favorite kiss to favorite 2018 moment.
Season 3 was a blast and these awards consolidate some of the shit that went down. What a great season we have had! Stay tuned for the season premiere of season 4! It's going to be even better than season 3!
Thank you to all of you listeners and patrons who have supported the podcast thus far. If you want to be a sustaining member and cohost head on over to:
www.patreon.com/theoncallroom
As always remember to subscribe and leave a review on iTunes. Seriously.