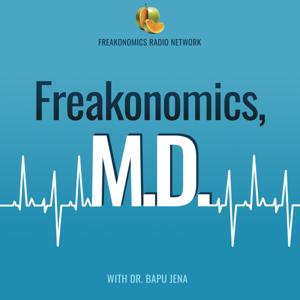 Freakonomics, M.D.
By Freakonomics Radio + Stitcher
What's Freakonomics, M.D. about?
Each week, physician and economist Dr. Bapu Jena will dig into a fascinating study at the intersection of economics and healthcare. He takes on questions like: Why do kids with summer birthdays get the flu more often? Can surviving a hurricane help you live longer? What do heart surgery and grocery-store pricing have in common?