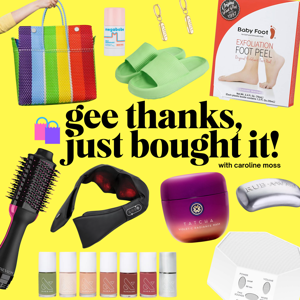 Gee Thanks, Just Bought It!
By Forever35/Caroline Moss
What's Gee Thanks, Just Bought It! about?
Ever bought something you loved SO much that you couldn't stop telling everyone about it? Host Caroline Moss invites interesting, smart, and savvy guests to evangelize their favorite buys in the hopes of helping you become a smarter, more informed shopper. From portable phone chargers to candles to linen overalls and everything in between, this is the show where we talk about what WE just bought and what YOU might need to buy next. Hosted on Acast. See acast.com/privacy for more information.