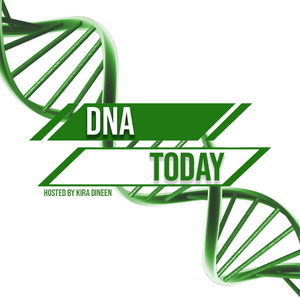 A panel of four incoming genetic counseling graduate schools discuss the application process. This is part two of two podcasts, discussing the second portion of the application cycle: interviews, ranking, and matching. Episode 87 was the first part of this conversation where we discussed how to gather the experience and classes to have a competitive application.
We also surveyed over 50 incoming genetic counseling students (enrolling Fall 2018) who went through the last application process, which was also the first time the Match System was used. Their feedback has also been summarized on episode 87's blog post . We hope prospective and applying students find this summary and these two episodes helpful!
On This Episode We Discuss:
Overall Application Timeline
Schools Applied vs Interviews Invites Received
Preparation Strategies for Interviews
A Typically Interview Day Schedule
Types of Interview Questions
Methods to Keep Track of Schools/Interviews
How the Match System Works
Factors Used to Assess and Rank Programs
Reasons for Our Number 1 Pick
Match Outcomes
The Panel
Kira Dineen hosts DNA Today: A Genetics Podcast (and radio show), which was founded in 2012 and features nearly 100 episodes interviewing genetic counselors, patient advocates and other genetic experts. The show was nominated in the 2015 and 2016 Podcast Awards. She also hosts other healthcare podcasts including Advancing Dentistry and Insight Says: A Mental Health Podcast. Kira is the Communications Lead at My Gene Counsel, a digital genetic counseling company. She is also a member of National Society of Genetic Counselors' Digital Ambassador Program (aka #NSGCGenePool). Kira received her Bachelor's of Science degree in Diagnostic Genetic Sciences with a concentration in Cytogenetics at the University of Connecticut. She is in Sarah Lawrence College's Genetic Counseling Class of 2020.
Brynna Nguyenton is a first year genetic counseling student at The Keck Graduate Institute. She earned her BS in Biology with a minor in Cognitive and Behavioral Neuroscience from San Diego State University in 2016. Brynna's professional interests include accessible healthcare, neuropsychiatric and cancer genetics, and promoting scientific literacy and education in the community. She is also the lead staff contributor of the genetic counseling blog, Maps and Genes. Outside of genetic counseling, she enjoys thrift shopping, traveling and trying new foods, and spending time outdoors with her Husky/Shepherd puppy, Kenobi.
Katie Church is a member of the 2020 Genetic Counseling class from The University of Alabama at Birmingham. Originally from Colorado, in 2017 she graduated with a Bachelors of Science in Biology with minors in Psychology and Spanish from the University of Nebraska-Lincoln. Throughout undergrad she spent time volunteering with adaptive recreation and a domestic violence hotline, helping with research, shadowing various genetic counselors, and staying active in her sorority. Post graduation she worked as a research assistant in a fly genetics lab and a high school cheer coach.
Brianna Van den Adel was born and raised in the small northern town of Kitimat, B.C., Canada. She received her Bachelor of Science in Biochemistry & Molecular Biology and Psychology at The University of Northern British Columbia in 2017. With her acceptance into the Master of Genetic Counselling program at The University of British Columbia, she looks forward to completing her degree and working towards introducing the field of genetic counselling to Prince George, and serving the northern communities of British Columbia.
Stay tuned for the next new episode of DNA Today on February 1st. As announced last month, the updated 2019 release schedule is new episodes on the first Friday of every month. See what else I am up to on Twitter, Instagram, Facebook and iTunes.
Don't forget to check out the first part of this conversation in episode 87 where we discuss how to gather the experience and classes to have a competitive application.
Questions/inquiries about the application process for the four of us can be sent to info@DNApodcast.com. Interested in getting in contact with a current student at a specific school? Shoot us an email and we will work our networks to try and connect you! Don't hesitate, we love networking with fellow future genetic counselors. We look forward to seeing some of you at your interviews!