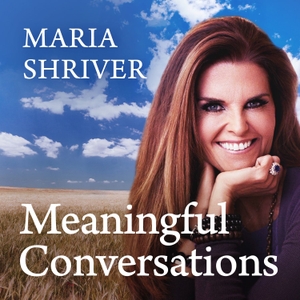 "Being present is more important than what you say. Being present is more important than giving someone the right quote or the right whatever. Being there, sitting there matters...And I think that sometimes it's as simple as that."
 -Hoda Kotb
 On this episode, I'm joined by a dear friend of mine, a beloved colleague at NBC News, and, just an all-around beautiful human being whom I really adore. In our conversation, Hoda speaks about the impact that strangers had on her life especially during tough times.
 She also talks about channeling those profound experiences and sharing her journey with others to help them - whether it's on adoption or cancer treatment - and how that spirit of championing others has always been a part of her. I'm honored to speak with her about these intimate subjects.
 If you're looking for more inspiration and words of wisdom, then please sign up for my free weekly email newsletter - The Sunday Paper. Visit website mariashriver.com to subscribe.