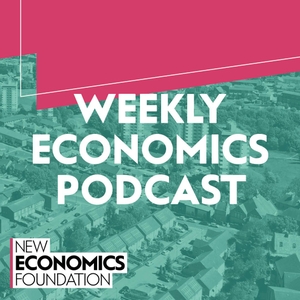 With the COP26 global climate conference coming up later this year, we're spending five episodes this series looking at some of the biggest climate issues. In this episode we're talking about a just transition.
Last week, the prime minister travelled to Coventry to set out his post-pandemic vision for the country. It was anticipated as a flagship moment for the government's 'levelling up' agenda, but critics decried the speech as all talk, no action. This comes a month after the Committee on Climate Change said the UK is facing a similar problem when it comes to achieving our net zero targets: lots of ambition, but no detailed plans to get there.
So, we need more action on tackling inequality and the climate crisis, but can we do both at the same time? How do we ensure communities aren't left behind in the move to a low-carbon economy? And what does a successful green transition actually look like for workers in high-carbon industries?
Kirsty Styles is back in the presenting seat covering for Ayeisha. She's is joined by Luke Murphy, head of the environmental justice commission and associate director at the Institute for Public Policy Research, and Rebekah Diski, senior researcher at NEF.
- For some similar themes, listen back to the episode with Alice Bell on Greenwashing https://soundcloud.com/weeklyeconomicspodcast/greenwashing
- Find out more about IPPR's Environmental Justice Commission https://www.ippr.org/research/publications/fairness-and-opportunity
- Read NEF's analysis on potential job losses in aviation https://neweconomics.org/2020/06/at-least-70-000-jobs-in-aviation-and-aviation-supply-chains-at-risk
- Read NEF's report Powering the Just Transition https://neweconomics.org/2021/06/powering-the-just-transition
-----
Music by Blue Dot Sessions and Podington Bear, used under Creative Commons licence.
Researched by Margaret Welsh. Produced by Becky Malone.
Enjoying the show? Tweet us your comments and questions @NEF!
The Weekly Economics Podcast is brought to you by the New Economics Foundation. Find out more at www.neweconomics.org