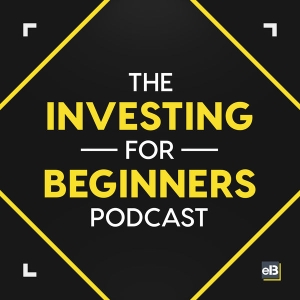 Welcome to the Investing for Beginners podcast. In today's show, we discuss:
*
Investing in Green stocks and some of the ways to go about finding alternative ideas to pure-play solar, wind, or hydro
*
Some of the challenges and opportunities to investing in ETFs
*
How a Robo Advisor works, and the pluses and minuses of investing with these vehicles.

For more insight like this into investing and stock selection for beginners, visit stockmarketpdf.com
Apple | Spotify | Google | Stitcher | Tunein
Transcript
Announcer (00:02):
I love this podcast because it crushes your dreams and getting rich quick. They actually got me into reading stats for anything you're tuned in to the Investing for Beginners podcast led by Andrew Sather and Dave Ahern with a step-by-step premium investing guide for beginners. Your path to financial freedom starts now.
Dave: [00:00:31] all right, folks. Welcome to Investing for Beginners podcast. Tonight, we have episode 197. We're going to answer some great lists of questions we got recently, and we're going to do our best to answer them to our full capacity. So I'm going to go ahead and turn it over to my friend, Andrew. And he's going to go ahead and read the first question.
Andrew: [00:00:49] Thanks, Dave, this is a long one, but that's a good one. I'm sure we'll have plenty of chat about it. So this one says, hello, Andrew and Dave, first off before anything, I wanted to say thank you. Thank you for your advice, education, and guidance over your podcasts. With the emphasis on education.
I really enjoy them and look forward to them every day. Most of my stocks I've researched a bit. To both of your advice and mostly have my portfolio is based on a possible future outcome. The future I am basing my portfolio on is a hopeful and cleaner future. I have stocks and wind and solar manufacturers and their energy companies, along with lithium mining and lithium manufacturing.
I'm trying to establish a good long time investment portfolio with some of these companies. And I'm looking to have some non-energy-focused stocks along with them. I currently have several. And he has some in his wet wishlists; he's looking into dripping or double double-dipping them and basically waiting for a good time for that.
He says I don't have anyone to talk to about stocks. I wish I did. And don't know how smart or incredibly stupid these decisions are or how the outlook on this investment is. I'm hoping maybe perhaps you or Dave might be able to shed some light on this or steer me in a better dir...