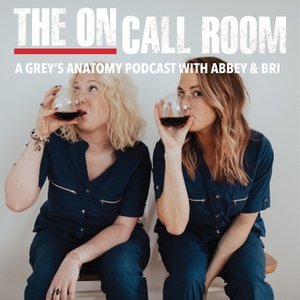 Death and die, the two worst nicknames ever…this is what we have to look forward to this episode. Meredith's old friend Sadie is in town, and she is shoving Cristina out of Mer's bed. We are not here for it, and we are not impressed.
Hahn is gone. After Richard told her to leave things alone with the Denny and Izzie situation, and Callie was not expressing her feelings as deeply as Hahn she decided to leave. This leaves Cristina with Dr. Dixon, wishing for Hahn to be back, and Callie crying in the O.R.
Izzie is still seeing Denny. She thinks she is being haunted by him, because she still has the sweater she knit him. She asks Karev to burn it for her, and she wanders back to her room where SURPRISE there is Denny. They make out. On deck….ghost sex.
SPONSORS:
www.thisisaday.com
Use code OnCallRoomxADAY to get 20% off your first purchase!
____________________________________________________________
Become a sustaining member and cohost the show! Follow the link below:
www.patreon.com/theoncallroom