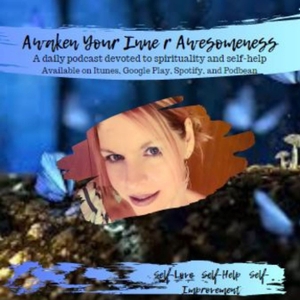 Tyrone is a dream-time and mindfulness coach, and the creator of "The Activated Dreamer Masterclass". In the past, Tyrone was a stuntman, co-founded a non-profit art therapy program, and founded a mindfulness App. His background is in energy medicine, mindfulness, yoga, meditation, shamanism and dreams. He now teaches students around the world to use their dreams as a transformational tool to connect to higher realms and step into their true potential. Today he talks to us about how his experiences with the the other side led to his curiosity about all things ethereal. He also tells us about his experiences with ETs, and how he has learned so much from them.  
Checkout Tyrone's self-study masterclass called The Activated Dreamer.
https://soul-dreamers.com/
 
Instagram: https://instagram.com/_soul_dreamers
 
Contact me:
https://melissaoatman.com
636-748-4943
Download my free eBook on Manifesting
 https://mailchi.mp/240e02dfadcf/ebook
Download my free checklist Habits of Highly Successful People
https://mailchi.mp/b8078533248a/habits-of-highly-successful-people
 Join my monthly membership: 
https://www.melissaoatman.com/magical-mo
Free Heart Chakra Healing Guided Meditation
https://www.melissaoatman.com/landing-page
Purchase my book Beautifully Broken:
https://www.audiobooks.com/audiobook/beautifully-broken-the-spiritual-womans-guide-to-thriving-not-simply-surviving-after-a-breakup-or-divorce/459896
https://www.barnesandnoble.com/w/beautifully-broken-melissa-oatman/1136174371?ean=9781989579060
https://www.amazon.com/Beautifully-Broken-Spiritual-Thriving-Surviving/dp/198957906X
https://www.goodreads.com/book/show/50977070-beautifully-broken
Purchase my book Mindfulness Matters
https://www.amazon.com/dp/B08HDSKGGH/ref=sr_1_2?dchild=1&keywords;=melissa+oatman&qid;=1599159677&sr;=8-2
Follow me on social media:
https://www.facebook.com/groups/awakenyourhearttopurpose/https://www.facebook.com/reikiwithlissa/
http://www.instagram.com/melissaoatman222
https://www.youtube.com/channel/UCQPtU9hPeEWjbHr62LxuEXA
https://twitter.com/MelissaOatman
Donations are not necessary, however, if you feel inclined to donate to my channel through Venmo or PayPal, your energetic gifts are very much appreciated!
Venmo @Melissa-Ann-161
PayPal: [email protected]