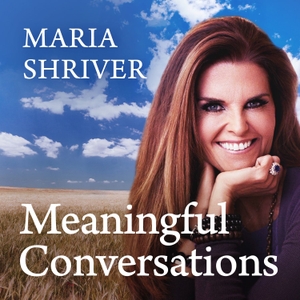 "I think motivation is a muscle. I think confidence is a muscle. I think tenacity is a muscle...And like any other muscle, you've got to keep working it out if you want to stay strong and grow it."
-Jen Sincero
Jen Sincero is a badass. That's the truth. Ever since she released her book "You Are a Badass: How to Stop Doubting Yourself and Live an Awesome Life" in 2013, Jen has been motivating and inspiring millions of people to wake up to their own potential and create the lives they want.
 I wanted to talk to Jen for my podcast because I was sure she would bring a fresh perspective to the topic of finding purpose and meaning in our everyday lives. Jen delivers wisdom and a reality check in this episode that I can't wait for you to hear what she has to say.
If you're looking for more inspiration and words of wisdom, then please sign up for my free weekly email newsletter - The Sunday Paper. Visit my website mariashriver.com to subscribe.