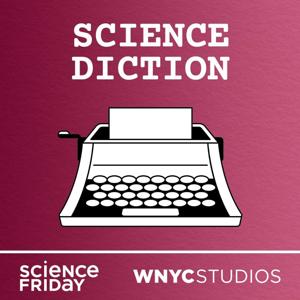 Journalists Kevin McLean and Shalina Chatlani join us for a round of Diction Dash, where Johanna tries - and usually fails - to guess the true meaning or origin of a word.    If you're curious about a word, get in touch! Give us a call, leave a message, and we might play it on the show. The number is 929-499-WORD, or 929-499-9673. Or, you can always send an email to [email protected]
Guests: 
Kevin McLean is a producer at the Science Communication Lab.Shalina Chatlani is the health care reporter for the Gulf States Newsroom.
Footnotes & Further Reading: 
Read the full study on the link between a desire for control, and reliance on superstitions under stress.
Credits: 
This episode was produced by Daniel Peterschmidt, Johanna Mayer, and Senior Producer Elah Feder. Daniel Peterschmidt is our composer and mastered this episode. We had fact checking help from Robin Palmer. Nadja Oertelt is our Chief Content Officer.