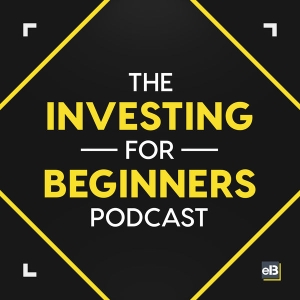 Welcome to the Investing for Beginners podcast. In today's show, we interview William Green of Richer, Wiser, Happier:
*
Takeaways from the book on life, habits, and processes
*
Discussion on cloning, finding ideas, and how to win in the markets.
*
How to fashion the life you want to live and discover what is important to you

Check out the book here, Richer, Wiser, Happier.
For more insight like this into investing and stock selection for beginners, visit stockmarketpdf.com
SUBSCRIBE TO THE SHOW
Apple | Spotify | Google | Stitcher | Tunein
Transcript
Announcer (00:02):
I love this podcast because it crushes your dreams and getting rich quick. They actually got me into reading stats for anything you're tuned in to the Investing for Beginners podcast led by Andrew Sather and Dave Ahern with a step-by-step premium investing guide for beginners. Your path to financial freedom starts now.
Dave (00:00:33):
All right, folks, welcome to investing for beginners podcast. Tonight, we have a very special episode. We are honored to be joined by renowned journalist William Green, who has written for, among many other publications, Forbes time and the new Yorker. And he recently came out with a fantastic book. It is awesome. It's called Richer, Wiser, and Happier, and he talks about some of the world's greatest investors and kind of how they win in life and the markets. So he's here to share some of his insights with us, and there are many of them. So let's start by maybe talking about my personal favorite and being the first chapter in the book. So that was kind of appropriate. Is Monish Pabrai. Monish is one of my favorites, and there's some great stuff in there. And I wonder if you could tell us a little bit about Monish and his personality and kind of what kind of came through for you as like what his keys to life are?
William (00:01:30):
Sure. Absolutely. When I, when I first started working on this book about five years ago, which I'm embarrassed to say that it took me so long,...