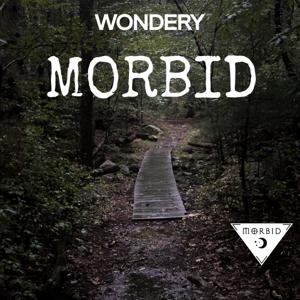 Listener Tales 37
03.11.2022 - By Morbid
We've made it all the way to the 37th installment of Listener Tales and somehow you guys have done it again!!! You had us cackling with your tales of ankle licking ghosts and life saving Snoop Dogg playlists and shaking in our boots about Skinwalkers ruining camping trips and more! Listener Tales 37 is a treat, enjoy!
As always, thank you to our sponsors:
HelloFresh: Get sixteen free meals, plus three gifts, with code morbid16 at HELLOFRESH.com/morbid16.
SoloStove: Shop now at solostove.com and get up to 30% off fire pits all month long, AND use promo code MORBID at checkout to get an extra $20 off.
BetterHelp: This podcast is sponsored by BetterHelp and Morbid listeners get 10% off their first
month at BetterHelp.com/morbid
Liquid IV: Grab Liquid I.V. in bulk nationwide at Costco or you can get 25% off when you go to LIQUIDIV.COM and use code MORBID at checkout.
See Privacy Policy at https://art19.com/privacy and California Privacy Notice at https://art19.com/privacy#do-not-sell-my-info.